VEGAN PUMPKIN CREAM TART WITH GINGERSNAP CRUST
recipe by
Rainbow Plant Life, Nisha Vora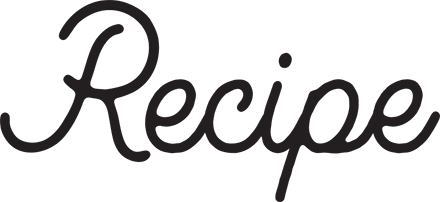 ingredients
gingersnap crust:
1 1⁄2 c. (140g) rolled oats (certified gluten-free as needed)
1 1⁄4 c. (140g) pecans
Heaping 1⁄2 tsp. ground cinnamon
Heaping 1⁄2 tsp. ground ginger
1⁄2 tsp. sea salt
1⁄4 c. refined coconut oil, melted
1⁄4 c. pure maple syrup
1 1⁄2 Tbsp. molasses
pumpkin cream filling:
3⁄4 c. (170-180g) canned coconut cream, refrigerated for 24 hours or longer*
1 1⁄4 c. canned pumpkin purée
1⁄4 c. + 2 Tbsp. pure maple syrup
1⁄4 c. refined coconut oil, melted
3 Tbsp. almond butter
1 tsp. vanilla extract
Zest of 1 medium orange
1 tsp. ground cinnamon
1⁄2 tsp. ground ginger
1⁄4 tsp. freshly grated nutmeg
1⁄4 tsp. ground cloves
1⁄4 tsp. fine sea salt
topping:
So Delicious Cocowhip™ Original Frozen Topping
Reserved crust, for crumbling
* Original recipe uses canned coconut cream, but you can also scoop out the thick white portion from a refrigerated can of coconut milk. To solidify coconut cream, refrigerate a can of full-fat coconut milk for 24 hours or more. Most cans will yield 1/2-3/4 cup of solid coconut cream.
featured product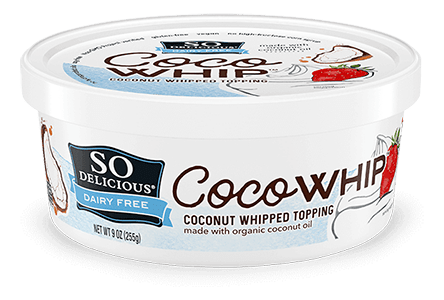 directions
option 1: no-bake filling

Preheat the oven to 325˚F/163˚C. Lightly grease with melted coconut oil a 9″ or 10" (23 - 25 cm) tart pan with a removable bottom.
Make the gingersnap crust. In a food processor, combine the rolled oats, pecans, cinnamon, ginger, and sea salt into a fine meal. While the processor is running, slowly drizzle in the coconut oil, followed by the maple syrup and molasses, and blend just until the mixture turns into a crumbly dough. Reserve about 3 tablespoons of the crust for the topping.
Using your hands and/or a flat-bottomed cup, press the crust into the bottom and sides of the prepared tart pan. Prick the bottom with a fork about a dozen times. Chill in the freezer for 10 minutes to help firm up.
Bake tart crust in the preheated oven for 13-15 minutes until just a bit firm, then allow to cool for 20 minutes.
In a food processor or blender, add all filling ingredients. Blend the mixture until the ingredients are completely incorporated, creamy and smooth.
Pour the filling on top of the baked crust and smooth with a silicone spatula or offset spatula.
Freeze the tart for 3-4 hours to set. Before serving, defrost the tart on the counter for 10 minutes or for an hour in the fridge.
option 2: baked pumpkin tart

Preheat oven to 350˚F/175˚C. Prepare the crust as indicated above, except do not pre-bake the crust. Just freeze the crust for 10-15 minutes to firm up.
Prepare the filling as indicated above. Pour the filling into the chilled tart crust. Tap the pan against the counter a few times to release any air bubbles.
Bake the tart in the preheated oven for 50 minutes. The tart will still be a bit jiggly on top, but it will eventually finish baking and solidify. Transfer the tart to a wire rack and cool to room temperature, then refrigerate for 2-3 hours before serving.
assembling

Top the tart with Cocowhip. Take the reserved crust and crumble it on top.