NONA'S GRILLED CHEESE
recipe by
So Delicious Kitchen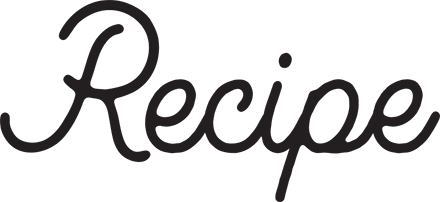 ingredients
2 ciabatta bread slices
2 So Delicious Cheddar Style Slices
1 Tbsp. vegan butter or canola oil
tomato basil jam:
4 c. petite diced tomatoes
1⁄4 c. granulated sugar
2 Tbsp. lemon juice
1 tsp. kosher salt
1⁄4 tsp. ground black pepper
1⁄4 tsp. red pepper flake
2 Tbsp. fresh minced basil
featured product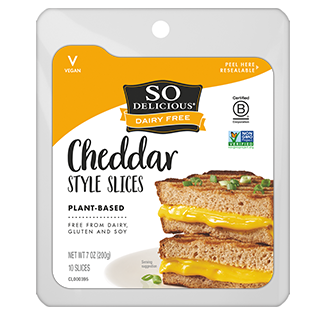 directions
Prepare tomato basil jam (can be made in advance).


Combine tomatoes, sugar, lemon juice, salt, red chili flakes, and black pepper in a medium, heavy-bottomed pot and bring to a boil over medium-high heat.





Reduce heat to medium-low and simmer until the mixture reduces by about half, about 1 hour.





Remove pot from heat, stir in minced basil, and let jam cool to room temperature. Store chilled until ready to use.

Spread a thin layer of vegan butter or canola oil one side of each slice of ciabatta bread.
In a skillet on low-medium heat, place both slices of bread buttered side down. On one slice of bread, add two Cheddar Style Slices.
Cover skillet with lid and cook for 5 minutes, until slices melt and bread is brown on the bottoms.
Remove both slices of bread from skillet. Spread tomato basil jam on slice of bread that doesn't have Slices on it.
Assemble sandwich by bringing together cheesed and tomato jam bread slices together.