DOUBLE CHOCOLATE TREE STUMP CAKE WITH SUGARED CRANBERRIES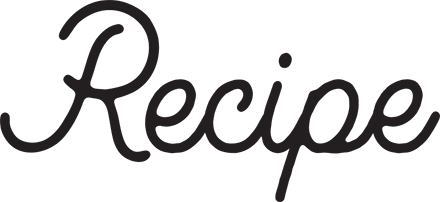 ingredients
21⁄2 c. all-purpose flour
21⁄2 c. sugar
1 c. cocoa powder
1 tsp. baking powder
1⁄2 tsp. baking soda
1 tsp. salt
22⁄3 c. non-dairy milk
2⁄3 c. canola oil
2 tbsps. apple cider vinegar
1 tbsp. vanilla extract
1⁄2 c. vegan butter
1⁄2 c. vegetable shortening
11⁄4 c. powdered sugar
1⁄4 c. cocoa powder
1 tsp. vanilla extract
1 - 2 tbsps. non-dairy milk, as needed
1 carton SO Delicious Dairy Free Frozen Mousse, to garnish
featured product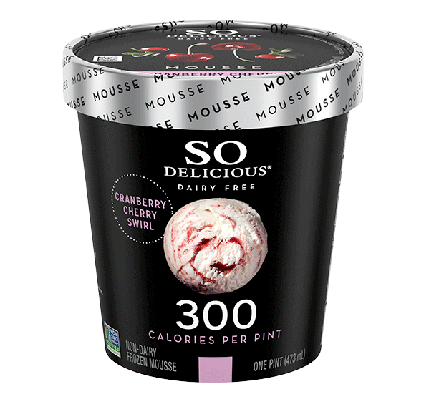 directions
Preheat oven to 350 degrees. Prepare a 13x9 inch pan by spraying lightly with cooking spray and lining the bottom with parchment paper.
In a large bowl whisk together all of the dry ingredients and set aside.
In a medium bowl whisk together all of the wet ingredients, then pour the wet ingredients into the dry ingredients and mix until just combined. Do not over mix.
Pour the batter into the baking pan, then place it in the oven and bake for about 40-45 minutes or until a toothpick inserted into the center comes out clean.
Let the cakes cool completely, then use a 6-inch round pan to cut out two complete circles and two half-circles for a 3-layer cake.
Add all the frosting ingredients except the non-dairy milk to a large mixing bowl and beat until light and fluffy, around 5 minutes.
Scrape the bowl occasionally to ensure all the ingredients are well-mixed. If the frosting is too stiff, add the non-dairy milk 1 tablespoon at a time until desired consistency is reached. Frost the cake as desired.*
Serve with So Delicious Dairy Free Frozen Mousse and enjoy!